Desiree Punwani
Emotional Freedom Technique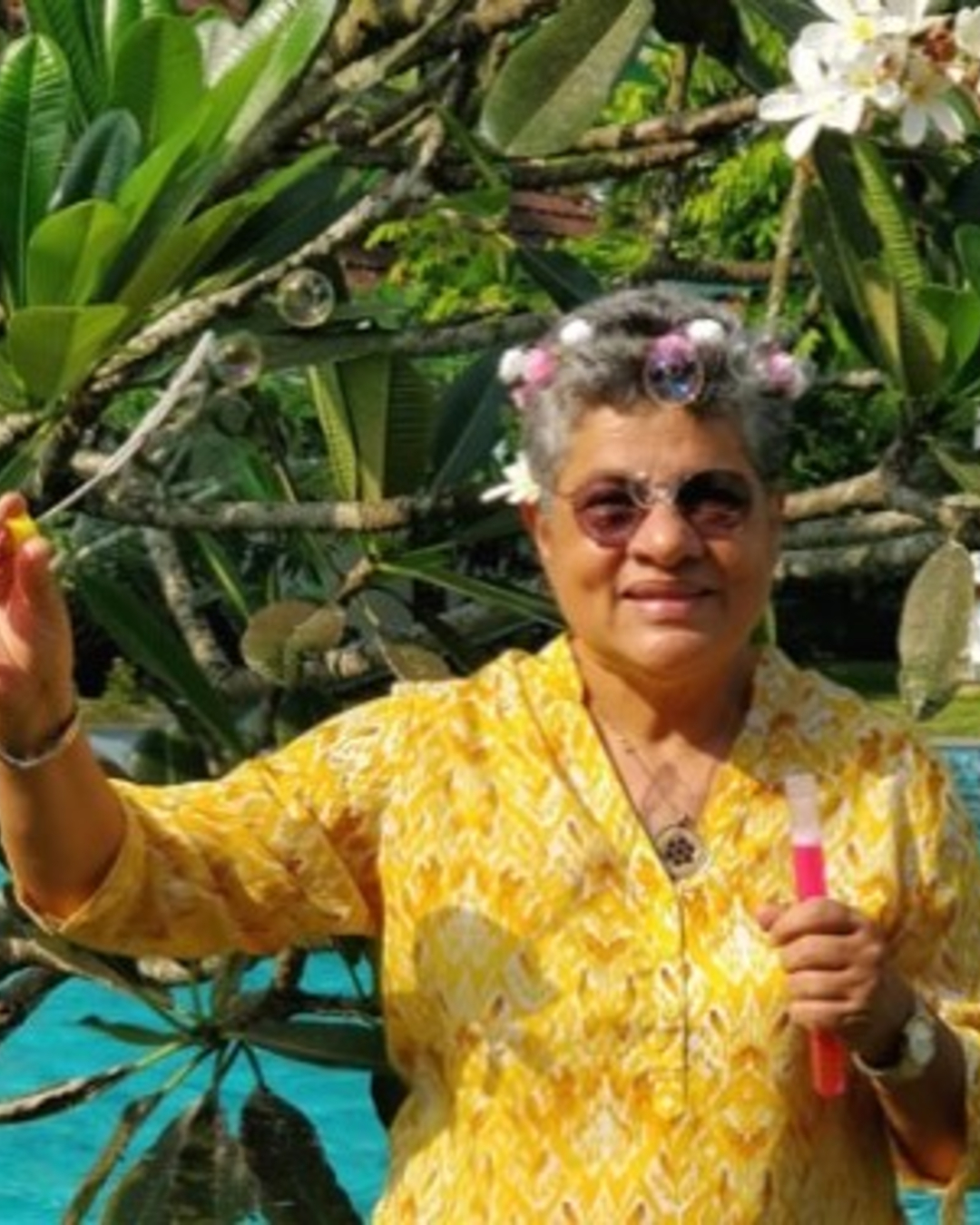 I have been leading workshops for over ten years. These are based on my personal learning, which started about sixteen years back when I was lead out of the darkness of alcoholism to a light that even today illumines my life. I believe the best gift we can give each other is to share our story and our learning, honestly and with no pretensions. This helps people to accept themselves as they are and learn to grow from there. The workshops are focused on helping people to enhance their lives with Positive Living through forgiveness, gratitude, joy and simple strategies to clear stress and baggage. I have done several workshops in Mumbai, Jamshedpur and in Dubai. I charge a reasonable fee.
I have addressed various groups' right from school children, ladies groups, Rotary and Lions Clubs as well as corporates. Some of the subjects I cover are; Om Tapping, short meditations, Forgiveness, Gratitude, Loving Kindness, Joy, Addictions. 
I have authored two books. The first, 'Being Happy', in 2002 and the second, 'The Wolf I Feed, The Happiness I Do' in 2006.  'Being Happy' is a celebration of joy or 'mudita and  'The Wolf I Feed...,  is a straightforward account of my descent into alcoholism and the classic as well as creative ways I used to transform my life completely. All proceeds from both books are donated.
I get pleasure from attending workshops just as much as I enjoy conducting them.  I truly enjoy my life, my family, friends, and most of all, my spiritual journey. Below you will find details of some of the various workshops I do. Please contact me if you wish to organize any of these workshops for your friends or organization.
Workshops that I do: EFT -Emotional Freedom Technique, Forgiveness, Gratitude and Rejoicing (Mudita), Loving-Kindness – Maitri Bhavna and Inner Space
Satori, the Wellness Program is a superb empowerment program that Sanjeevani had designed. Being part of it is a joy. Seeing the long term impact it has had on the patients keeps me coming back to give my best. 
The team members are sincere and committed and there is, therefore, a sense of family. 

These are the two strings that keep me tied to Sanjeevani.