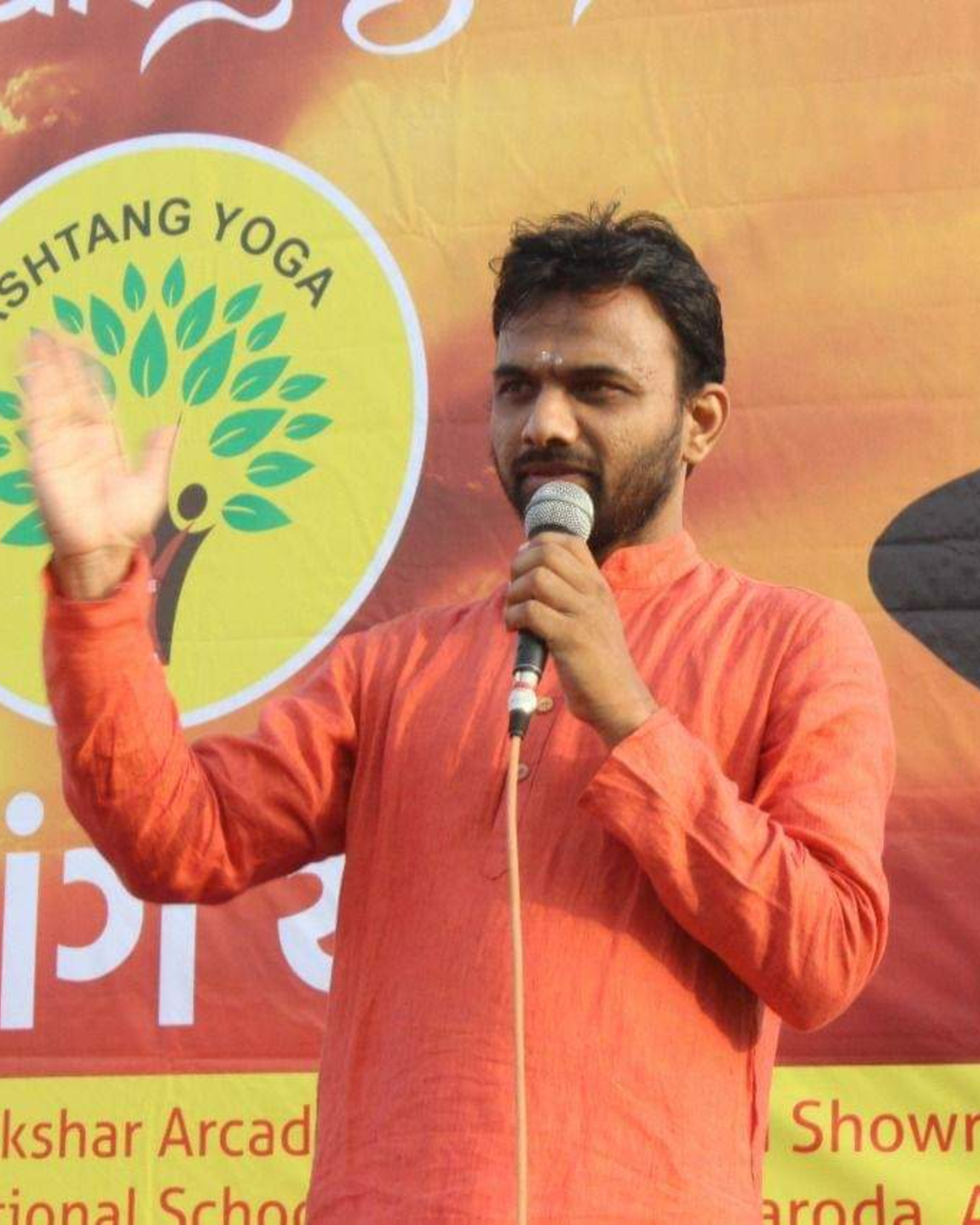 There is nothing new in saying that 'Life is not always the way we want it to be.' Everyone is aware of this fact but for Dinesh Patel, it was a different story altogether. He has completed his M.SC in Statistics from Gujarat University and has worked as an Insurance advisor in Life Insurance Corporation of India. He has also worked as an actor, scriptwriter and director in Darpana Academy of Performing Arts before choosing Yoga as a Career. With a huge experience in the market and even after having all the comforts of life he still at times would feel empty from within. He wanted to do something big,something of his own which possibly will be a boon for humanity and mother nature. Being a keen follower of H.H. Sri Sri Ravi Shankarji, Human values and Seva were imbibed in him, but making this as his career was something incredible.
"A new father might select a cloth diaper as a vehicle for describing his attitude as a parent, and an avid Yoga teacher might settle on a Yoga mat to illustrate his passion about yoga and how it relates to the personal background"
As an International Yoga teacher and the founder of 'Ashtanga Yoga and Ayurveda therapy centre', he has trained famous celebrities from the Gujarati Film Industry. He holds the position of a Yoga Therapist at Sanjeevani... Life Beyond Cancer, an Admission Counselor at Soham Institute of Yoga and Naturopathy in Affiliation with ACMT Group of Colleges and has numerous other achievements to his name. He is a man of commitment and focus working presently with many NGOs like the Art of living, Yuva Unstoppable etc.
As we know, cancer is one of the leading causes of death in the world. Cancer affects everyone – the young and old, the rich and poor, men, women and children – and represents a tremendous burden on patients, families and societies. Most cancers develop due to environmental problems. Sanjeevani has been stunningly connecting cancer patients across the country, through its sessions that are not only responsible to cure the disease but work as home care for each individual which is very important. Sanjeevani is not only for the people who can afford but also for those who are unable to, which brings a sense of satisfaction within each individual.

Together with Sanjeevani, I want to be an Emotional support and a good listener for the patients. In addition, I will also act as a practical support system for the patient.