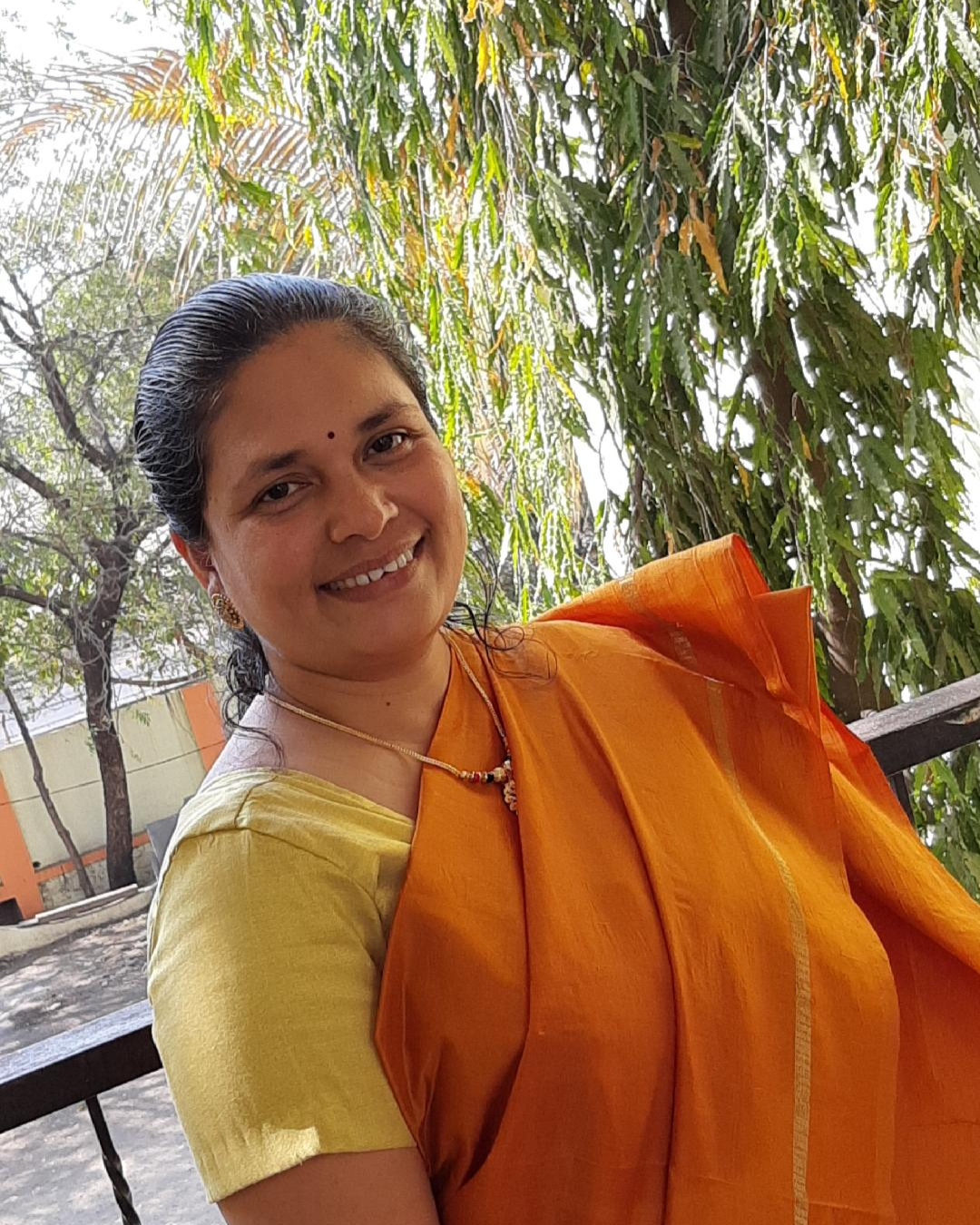 Mrs. Shilpa Ghone is an accomplished former Senior Yoga teacher at Kaivalyadhama, Mumbai. Since the past 17 years, she has been instrumental in ensuring the smooth administration of this institute along with successfully handling critical cases as she parallely pursued her work in the academic field as well.
She's extremely well-trained and experienced in the field of Yoga and has completed her B.A in Economics, after which she worked for 12 years doing administrative work in private firms. Later, she has devoted her passion and focus in the field of yoga by successfully completing her Certificate Course along with her PG - Diploma Course in Yoga Education, MSc in Yoga and is also a NET qualified teacher. She has also done several certificate courses in the field of Yoga and Naturopathy and Yoga and Ayurveda.
She has been a faculty member of the Kaivalyadhama academic courses, teaching subjects on traditional books like Hathpradipika, Gherand Samhita and Teaching Methodology.
She has represented Kaivalyadhama at various national and international platforms and continues to widen the horizon of activities that Kaivalyadhama participates in. She has conducted intensive classes and workshops for women with a focus on their Health Management, Concentration and Emotional Balancing, Stress Management etc. She has delivered lectures and taken classes in various colleges in Mumbai like HR, VJTI, Wilson etc. apart from teaching certain VVIPs.
Additionally, she has been featured on 'Zee TV' as well as the 'All India Radio' to speak about Yoga and its benefits. She has also written articles in the health supplement for a daily regional newspaper called 'Saamna.'
Sanjeevani has a unique, holistic and empathetic approach to counselling cancer patients as well as their families, friends and relatives on methods of coping with the situation. It helps these groups in overcoming emotional distress and maintaining optimum and positive mental health in the face of difficult situations without losing their hope and faith in the treatment process.
Our onco-care division has made an invaluable contribution to society by conducting courses for caregivers on 'Managing and understanding cancer patients', thereby giving much-needed assistance to the medical team of doctors and nurses who tirelessly and selflessly work to treat cancer patients.

Hats off to Sanjeevani for this great psychosocial initiative which is valued and appreciated by all.