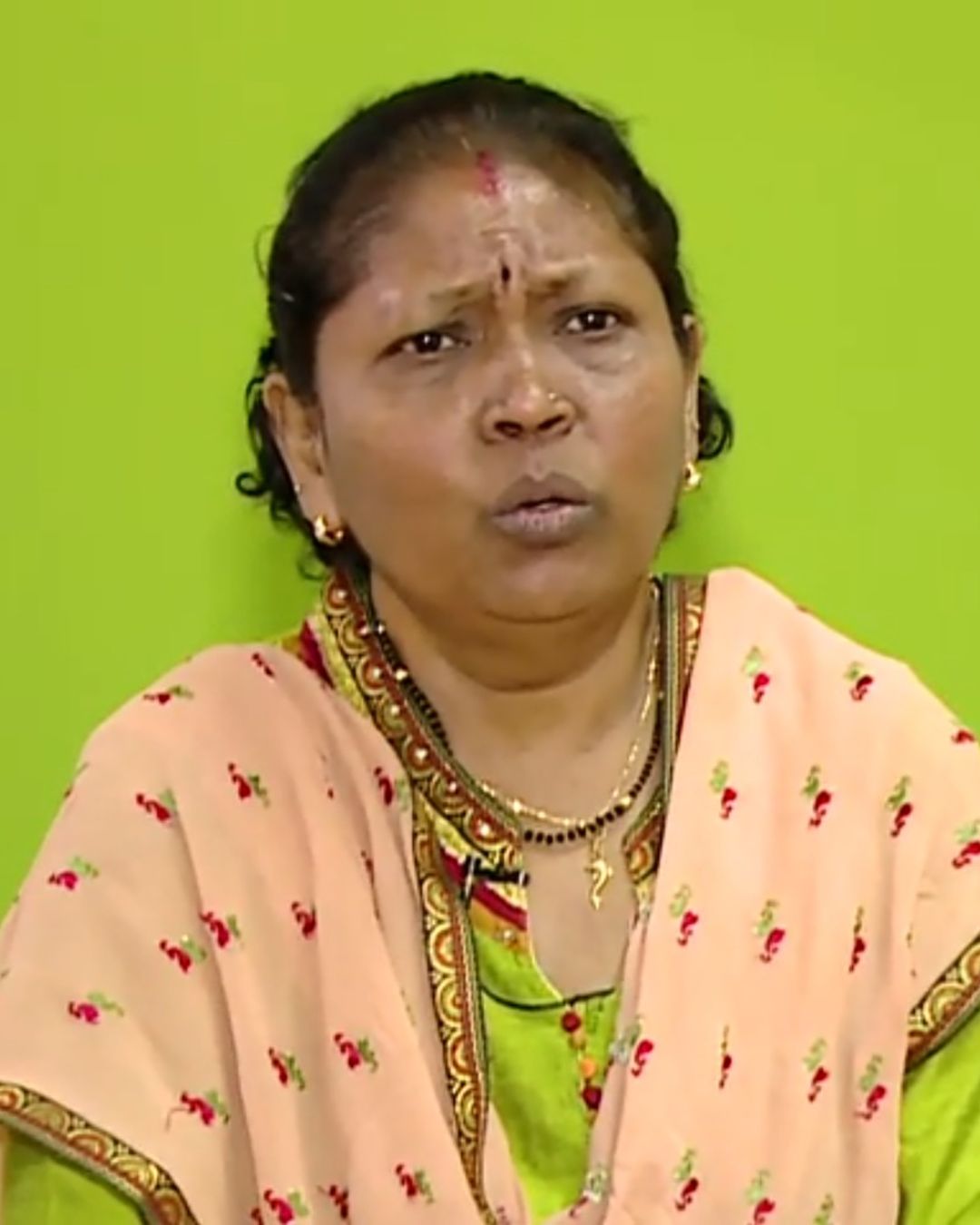 For a homemaker whose life revolves around her family and their needs, withdrawal of support at the most crucial moments in life can be very hurtful. This is exactly what happened to Anita Kamble, a 48-year-old homemaker from Virar. Born and raised in Mumbai in a happy household, she shifted to Gujarat to live with her husband and his family.
For 15 years, she had a loving marriage with her husband. In 2014, things took a turn when she accidentally hurt herself one day while doing the daily household chores. When she visited a doctor for the same, she thought that the treatment prescribed would help with the swelling that she saw in her breast. On doing another examination, she learned that she had been diagnosed with breast cancer.
When she told her husband and his family of her condition, their reactions caused more pain than the news about cancer itself. Her parents in law shunned her from the family citing that they didn't want to be held responsible for her treatment or well being. They then contacted her parents to inform them to take their daughter back home as they cut all ties with her.

With a heavy heart she came back to Mumbai's Tata Memorial Hospital to begin her treatment. The entire ordeal made Anita feel miserable, what with a disease that people regard with absolute fear, a broken marriage and a husband that chose to disown her and the guilt of having to burden her aged parents to take care of her pushed her to the edge, so much so that she began developing suicidal tendencies.
Despite the support and guidance her family could provide, she still experiences alienation from them as she says "insaan pyaara hota hai par insaan ki bimari kisi ko pyari nahi hoti hain (Everyone is fond of the person but nobody is fond of that person's illness)." Hence despite the physical pain of her treatments, she also suffered from mental trauma.

During the course of her treatment, Anita was introduced to Archana, a member of Sanjeevani, who recommended enrolling in their very successful wellness course. Anita says that the course has not only changed her approach towards the illness, but interacting with other cancer patients has always made her realise all the things she should be grateful for, the essentials that she had taken for granted were luxuries that some of her peers from the program could not avail like a support system.
On completion of the Wellness Course, she enrolled  herself  for the Oncological Caregiving Course by Sanjeevani at TISS. That course she says really changed her life in more ways than one. It broke various myths about cancer for her while increasing her knowledge about  the disease and the various kinds of cancer. Moreover, the people she met in the course became her close friends and they all bonded like a family, while reliving their younger college days.

Anita states that the course gave her confidence and a positive approach which brought her a sense of renewed hope to live for herself and explore her opportunities. She now lives by herself in a flat at Virar. Her  relations with her parents have become stronger as she now regularly visits them. The people she's met during the period of her course are now her closest friends and confidants who have become her strong support group. She says she now doesn't entertain negative thoughts and leads a more peaceful life. The course, she said, gave her a sense of identity and belonging.
After struggling for a long period of time because of various personal issues her self-esteem was completely lowered but now she feels this course has given her a lot of knowledge and has empowered her to be independent. Now that she's a CanSaarthi graduate, she plans to use the learnings and skills to guide those in need and be supportive to them in ways that will alleviate their pain by reinforcing positivity in them instead. "Those who have  undergone a similar fate like mine and are upset like I was, are the ones I especially want to help," she says.

(Anita Kamble had her own beauty parlour and tutored children before but is now looking for opportunities in oncological caregiving.)
"Those who have  undergone a similar fate like mine and are upset like I was, are the ones I especially want to help"