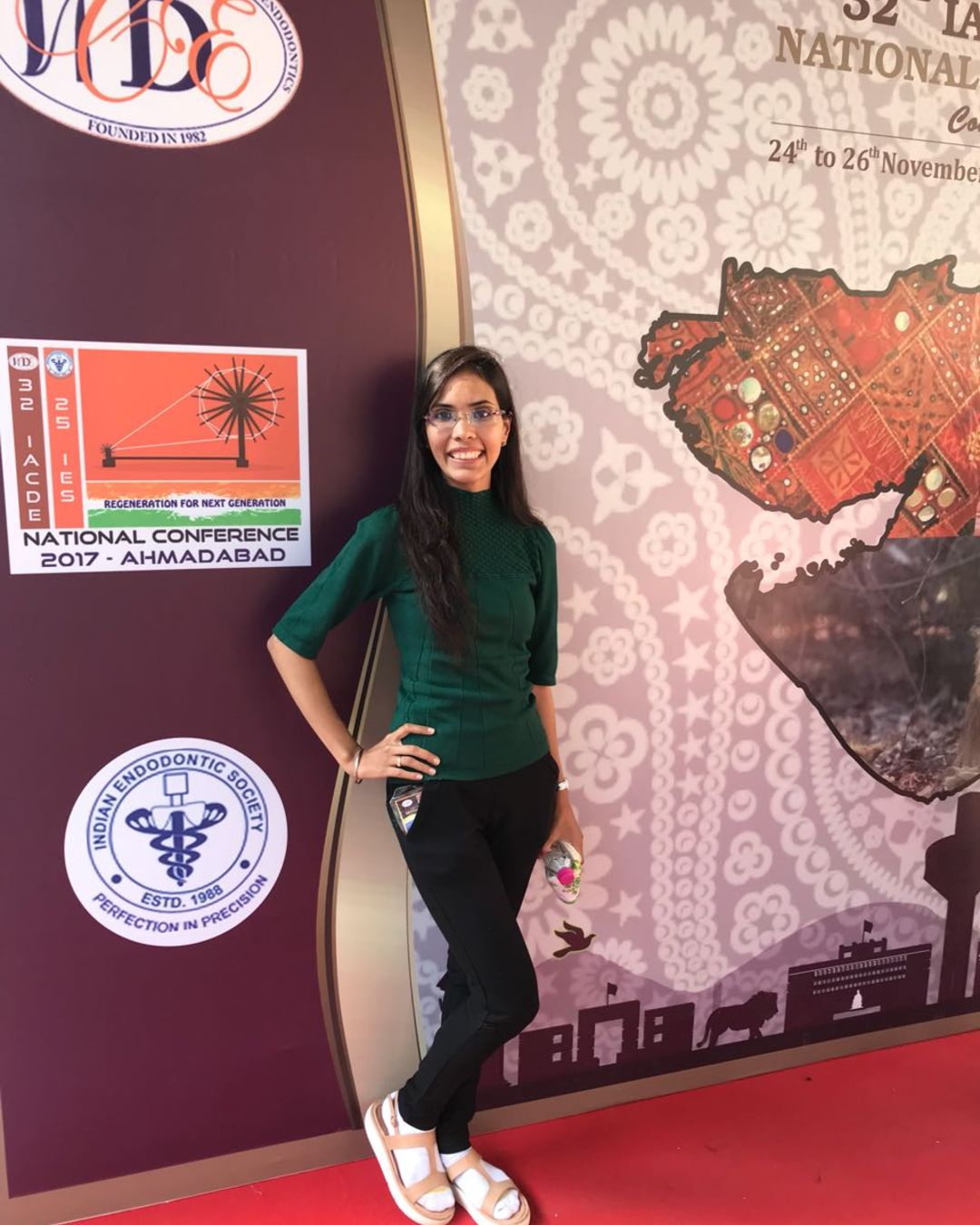 "The phoenix can wing its way through the desert skies and still, defying fortune's spite, revive from the ashes and rise!"
The little Phoenix Star "Raina Joshi"who revived herself, rose to become Dr. Raina Joshi. Born and raised as a healthy child to her loving parents Jeeta and Mahesh Joshi, Raina was always a bright and enthusiastic student who excelled in academics as well as extra-curricular activities. Ever since childhood, her sole dream and ambition was to become a doctor and serve people. When she was in the 10th grade in 2006, she began to feel weakness, fatigue and malaise. When the situation got worse her parents decided to best get checked but were not expecting to learn that the blood reports showed their daughter suffered from acute lymphoblastic leukaemia. Though her parents were shocked, Raina took this illness in her stride and showed immense courage throughout the course of her treatment at Gujarat Cancer Research Centre Institute (GCRI), Ahmedabad.
Her dauntless attitude came as a great surprise to everyone when she didn't cry during her bone marrow examination procedure. When she was told what she was suffering with cancer, she said. "I know it's dangerous, but if I am that chosen one by God, I will fight it happily and conquer this exam of my life with all my positivity, so that even the Almighty will have no other way but to take me out of it... if my body has challenged my soul... I'll never let my soul bow down." Pity and wallowing were not words in Raina's dictionary. Since she was asked to appear for her exams the consecutive year, she made it her personal goal to write her papers, no matter what. Her doctors supported her decision and allowed her to complete her examinations. When she scored 81%. She was delighted to see her teachers and peers look at her with pride and watch her take her next step in the field of science, despite naysayers telling her otherwise.
Her treatment still continued to be very taxing - from weekly chemotherapy cycles to spinal cord injections, alongwith the barrage of complications like fatal anaphylactic shock and more. Yet, no complication wavered her positivity.  To avoid the risk of infection due to a low WBC count, Raina was homeschooled with help from her school and tuition teachers who solved her doubts telephonically. It was her appeal to the Gujarat Higher Secondary Board authorities to allow extra time of half an hour to aspirants that required it while writing their board exams. Although it was initiated for Raina to help her through fatigue during examination time, the board has still retained this offer.
On her second reattempt to the examination, she secured 81% which granted her admission in Dharmsinh Desai University Faculty of Dental Science. In the 4 years of her dental program, she managed to consistently rank the highest. Currently, she works as an interning doctor in DDU restoring smiles everyday. Her smile has been a constant source of inspiration and positivity to the cancer patients in her hospital whom she guides during the course of their treatment to help ease their journey.
Raina additionally volunteers at NGOs like Sanjeevani… Life Beyond Cancer to spread positivity among young leukaemia patients. When they express their doubts about survival, she says confidently "If I can, then You Can!"