Vikas Yadav
Uttar Pradesh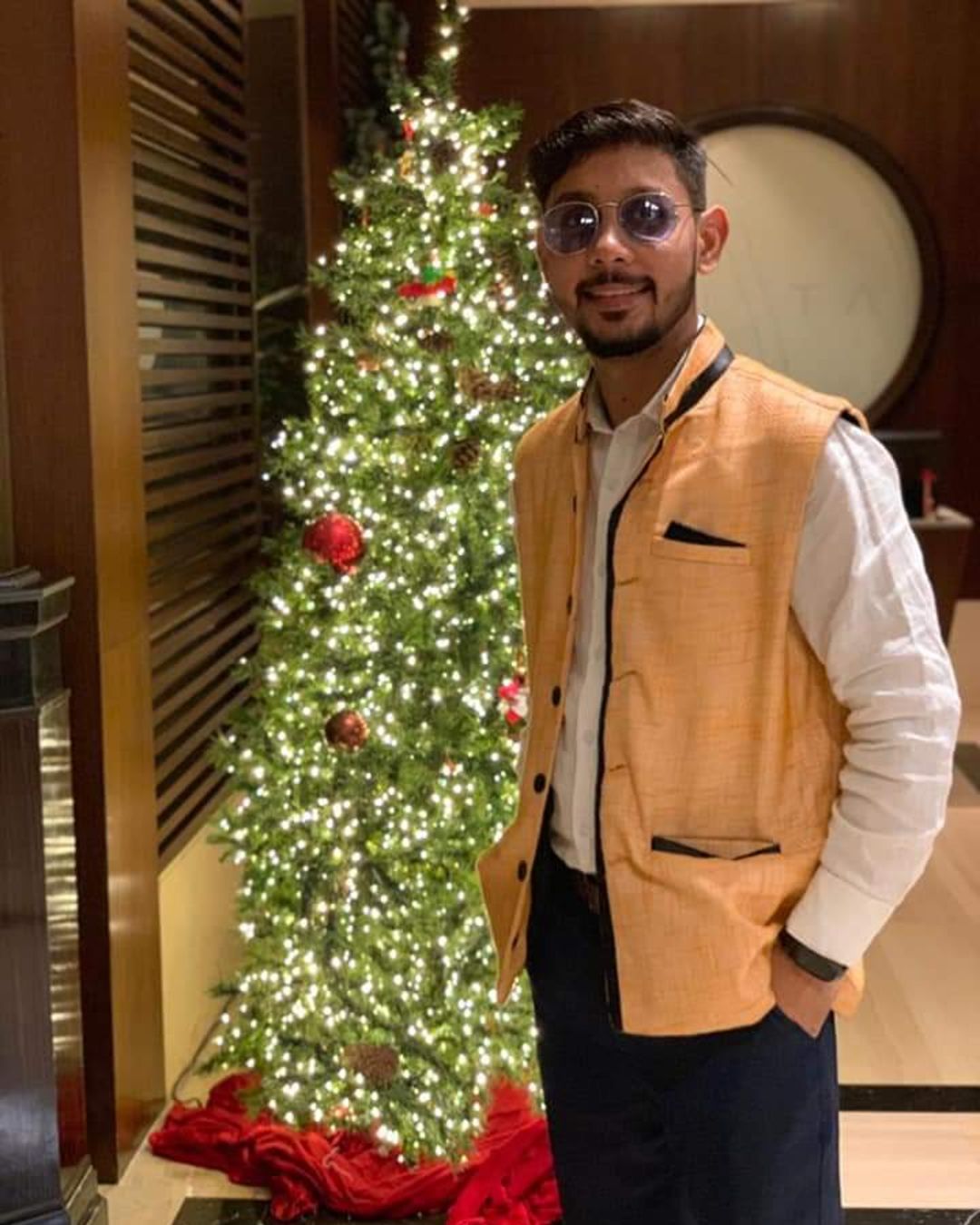 Hailing from Uttar Pradesh, 19 year old Vikas Yadav has an interesting story to tell at such a young age. From a young age he lived with his grandparents as his mother was an ailing heart patient and stayed in Delhi for treatment. His grandparents raised him with care and showered him with love.
In 2013, he experienced a blinding pain in his left eye that impaired his sight slightly. After several consultations, the doctors advised him to get treated in Mumbai or Delhi. He set off to Delhi and underwent 2 surgeries, but all in vain. His eye was removed as it had a cancerous infection that caused him to lose his sight. When the pain persisted, he was rushed to Mumbai where he underwent a retinoblastoma, followed by a 2 year long course of treatment.
During this period, Vikas was drowning in grief and pain every single day. He wouldn't talk, eat, cry or even get  out of his room. He had locked  himself - physically, mentally and emotionally. Bullying and teasing from his peers added to the grief and pain he was going through. On one of his visits to Tata memorial Hospital, Dr. Anita Gupta recommended he enrol himself, for the course in Oncological caregiving by Sanjeevani in collaboration with TISS, and so he did.
He liked how the course was an amalgamation of different factors  like  knowledge about  cancer, counselling, personality development, English speaking skills, etc. He was the only  male in the entire  batch  because  of  which he  was  called "Kanhaiya". It was not  just  about  learning but having a gala time too. "Since I missed out on my college  days  due  to my  illness, I realised  how exactly they are through this course and enjoyed my time here completely." he says. The friends he made are like family to him and since he was the youngest there he was pardoned a lot of mischief.

Despite the mischief and the fooling around, Vikas proved to be a dedicated student. Along with in-depth knowledge about cancer, he tells us that he's also picked up  good  etiquettes  and the way one must speak to others, especially patients, while also learning how to react and be receptive to the information that they share. He also learnt to face his fears. His friends used to stay away from him because of the fear of contracting it themselves as they thought cancer is an infectious disease which is something even Vikas thought was true when he was battling cancer. But because of this course, his knowledge on  the  subject has increased  and  he  spreads awareness among his friends now.
 Having  conquered cancer, he is of the opinion that cancer is not that big an illness as it is portrayed to be. All you have to do is listen to the doctor, follow the instructions and be strong.
The course has generated empathy in him in a way that makes him want to care for people and be of help to them in any way that he can. Currently he takes care of his siblings at home while his parents work and spends time indulging in his hobbies but he wants to go to Noida so that he can study to become a doctor, of which he's sure.
"I used to think I am not capable of doing anything. Battling an illness like cancer and losing an eye made me think I am worthless but now I know I can do anything I want to"